Hi there – it's Bev here for this weeks Pinterest Feature Friday!
Every Friday Malia, Michele and I take turns featuring fabulous people who have linked up to the Pinterest Master List!! Did you know there are over 1900 people linked up?! Sooo much inspiration – all in one handy spot!
This week we are featuring the super sweet Laurie from Gallamore West!
Laurie has 97 boards and 4249 pins – so let's dive right in and start looking around!
I had so much fun looking through Laurie's Oh So Succulent board! She has some beautiful photos and great ideas there for planting and displaying succulents.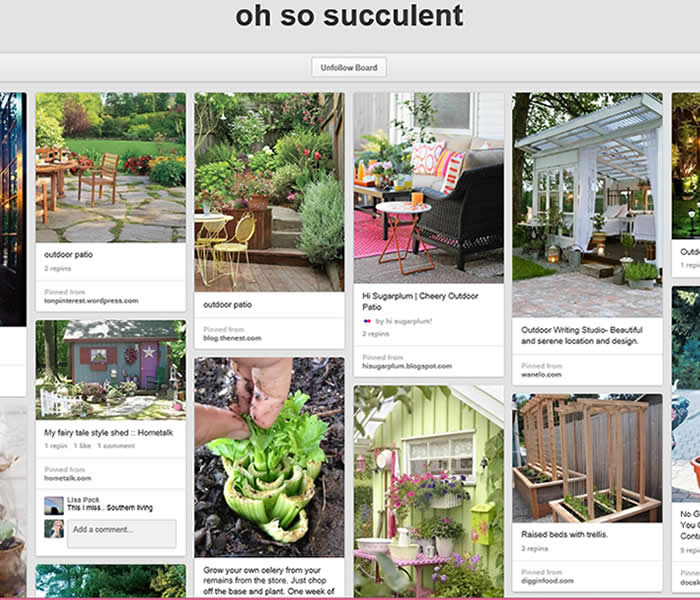 If I could take everything in Laurie's feelin' blue (& aqua and turquoise) board and transplant it into my house, I would. There is some beautiful blue projects here!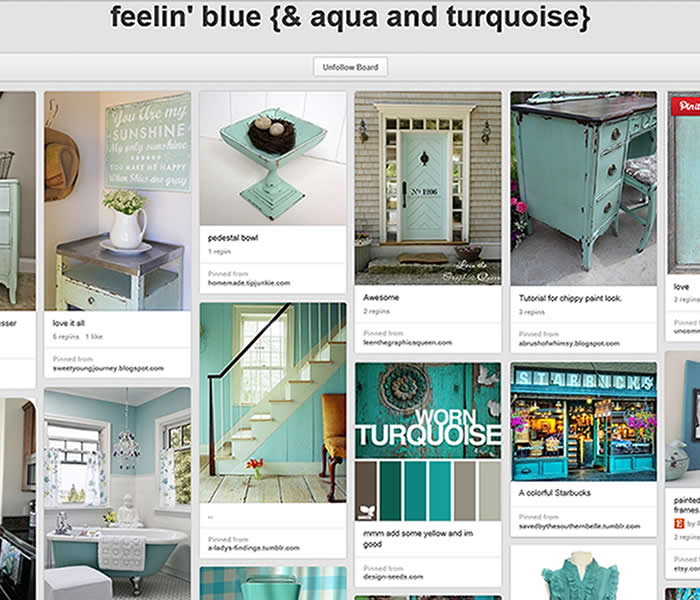 A whole board dedicated to beautiful burlap projects? Yes please!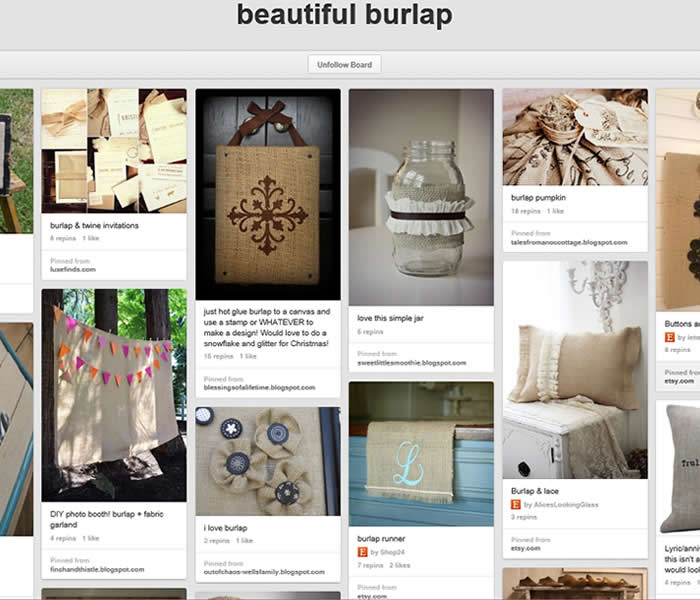 Ok – let's check out some pins!!
This wooden fence sign is so simple and sweet. I love the little bunting they added too!
Pinned by Laurie from La Famille
This chalkboard and burlap wreath is so darling!! You could change out the saying on the board for different holidays too!
Pinned by Laurie from Twigs and Twirls
These Pumpkin Scones with Vanilla Glaze look like just the thing to put us in the mood for Fall.
Pinned by Laurie from Sweet Pea's Kitchen
This "spooning" artwork is so cute!! I would love to do this as a Christmas or anniversary gift for hubby!
Pinned by Laurie from Thistlewood Farms
I love love love this cheapy fan made wonderful with pink spray paint. I am going to be hunting the stores for clearance fans now!
I have a weakness for Baker's Twine and I must confess that it is all unorganized and jumbled on my cabinet. The shame. But no longer – I am so making this adorable Baker's Twine holder! It looks super easy to do too!
Pinned by Laurie from Damask Love
So many great pins Laurie!!
Thanks so much for linking up to the Pinterest Master list! We'd love for you to grab a featured button!
Have you joined the Pinterest Master List yet? We would love to have you! And, who knows, maybe you will be our next feature!