Hello Pinterest Lovers!
Bev here with this week's PFF! If you are new to Pinterest Feature Friday, every week Michele, Malia and I choose someone to highlight from the Pinterest Master List! We show off their boards of some of their pins. It's a great way to find new friends to follow and new projects to make!
This week our special feature is Heather from The Sewing Loft!
Heather is a sewing guru extraordinaire – and she has great Pinterest boards too! Heather has 80 Boards and 2495 pins. Let's take a look through those boards.
I had so much fun looking through Heather's Studio Inspiration board – makes me want to redo my sewing space right now!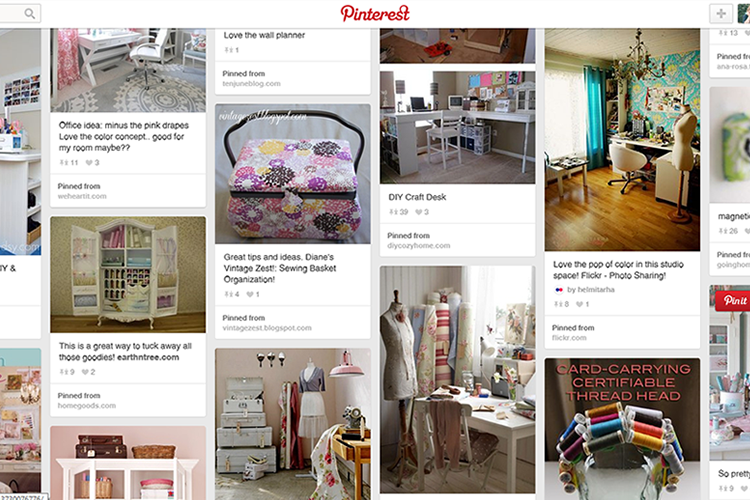 Oh – I could use some serious Organization help – and Heather's Organize Me Please! board has tons of inspiration.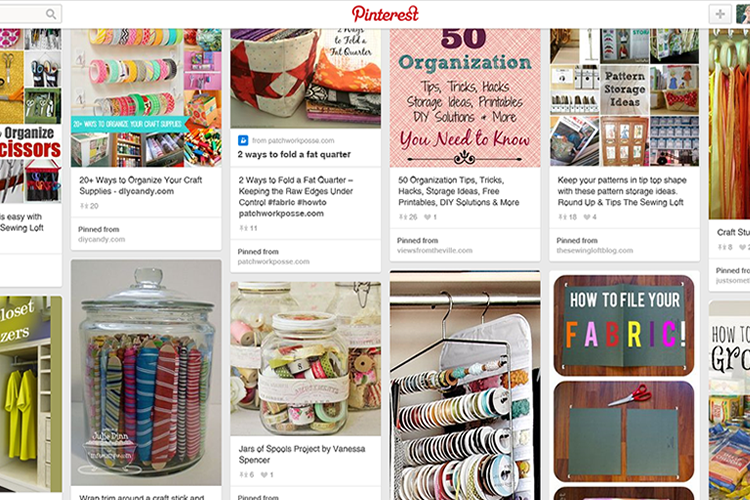 If you have lots of fabric scraps around, you'll want to check out Heather's SEWING: Scrap Inspiration board. So many cute projects here.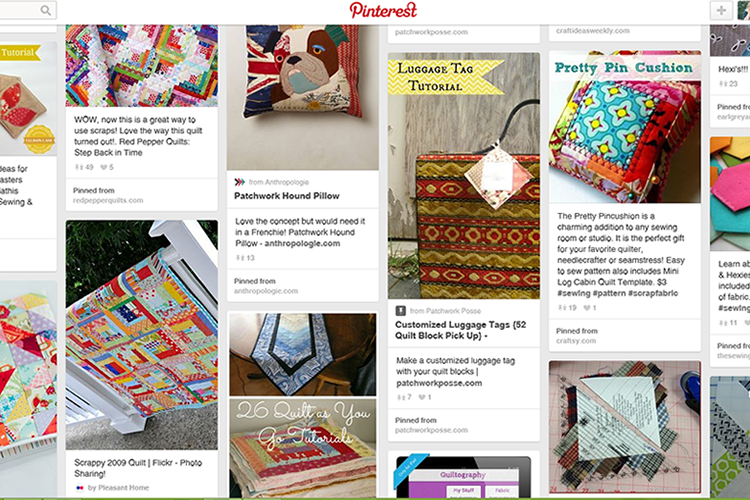 So let's check out some pins!
How cute is this Glitter Heart Pillow! I would leave this out year round.
Pinned by Heather from High on DIY
I have had this project on my to-do list for a while now – this Crochet Ripple Mug Rug is so cute!
Pinned by Heather from Sew Chatty
This Burlap Pillow and felt flower are just gorgeous. I love the neutral colors but it would be pretty in mint or tiffany blue too for spring!
Pinned by Heather from The Golden Sycamore
um. How awesome is this Fabric Deer Head pattern?? I need it in my life.
Pinned by Heather from Charming Doodle
Here's a great idea for converting a closet to storage space for sewing or crafting!
Pinned by Heather from Sew Woodsy
These flowers made from vintage book pages are darling and they look pretty easy! I am thinking a whole bunting of these would be awesome.
Pinned by Heather from Better Homes and Gardens
Yum, this Orange Vanilla Iced Tea sounds so good – it makes me ready for summer!
Pinned by Heather from Living Chic on the Cheap
I am loving the elbow patch trend, and these Leather Heart patches look so cute and easy to do!
Pinned by Heather from Alida Makes
Wow – so many fun pins Heather! Thanks so much for linking up to the Pinterest Master List!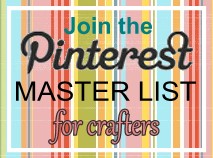 Make sure you go follow Heather so you don't miss out on all the inspiration!
Are you on the Pinterest Master List – who knows – you could be our next feature!!