This post brought to you by Sam's Club. All opinions are 100% mine.
If you're like me, your dog is more that a pet– she's a member of the family and your best friend. Our golden retreiver, Sophie is a very important part of our lives. I like to call her my third kid… and she truly is. We cherish her. Sophie brings so much joy and love into our home.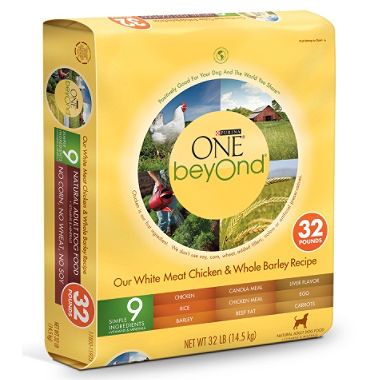 Just like I try and feed my "human" kids nutritious food, I want Sophie to eat well too. That's why Purina ONE® beyOnd is so great. It gives dogs what they need to thrive. This food is the "real deal." The White Chicken Meat and Whole Barley Recipe has nine simple ingredients, as well as vitamins and minerals. This delicious food features real white meat chicken, egg and chicken meal for high quality protein to maintain strong muscles; as well as rice, barley, and canola meal for wholesome goodness. And here's the other GREAT news– Purina ONE® give dogs everything they need… and nothing they don't.
And you and your dog can try it!
FREE 6oz sample of Beyond Dog Food
Update: Samples are no longer available at Sam's Club.
For more information about Purina ONE® beyOnd,visit Sam's Club.