This is a sponsored post written by me on behalf of Febreze for IZEA. All opinions are 100% mine.
Prepping for The Big Game: Halftime Bathroom Break Kit
It's almost time for the the "Big Game" and there's a secret to throwing a perfect party: the Halftime Bathroom Break Kit. In addition to the cleaning, eating and cheering(!) there's another important thing that's certain to happen that day: the bathroom break.
Did you know that more than 100 million fans will be tuning in to the game? While they spend a lot of time cleaning and cooking to prepare…  folks tend to forget about that one room in the house where every guest will probably spend some time– the bathroom for the Halftime Bathroom Break.
The Halftime Bathroom Break is the phenomenon that occurs as millions of Americans rush to the bathroom in those precious few minutes between when the halftime whistle blows and the halftime show
That's why I created this Halftime Bathroom Break Kit (and cute tag).
Included in this awesome kit are:
New Febreze with OdorClear™ technology – It can literally clean away trillions of unpleasant odors in your home on game day! The spray is awesome for keeping the air fresh during the gathering and the smallSPACES is a fabulous to the back of the toilet to keep things smelling fresh and clean.
Charmin Ultra Strong – A "must have" for any gathering.
This is a great kit to have on hand or to bring for the hostess!
Halftime Bathroom Break Kit Labels
Here are some Bathroom Break Fun Facts
– 50% of people spending little or no time prepping their bathroom and most (62%) say they are most likely to forget bathroom supplies when prepping for a Super Bowl party. Bad move! A gross smelling bathroom is sure to put a damper on the party.
– There are more odor molecules coming from the halftime bathroom break than there are blades of grass on all NFL fields in America combined.
– 3 rolls of Charmin Ultra Strong Mega Roll are long enough to span an entire football field!
This is a must-have for a successful football watching soiree!
Febreze and Charmin are the perfect partners.
 Charmin Ultra Strong is the best when it comes to toilet paper.
Your guests don't have to use as much but will still leave the bathroom feeling fresh and clean.
The New Febreze smallSpaces with OdorClear™ Technology is super convenient.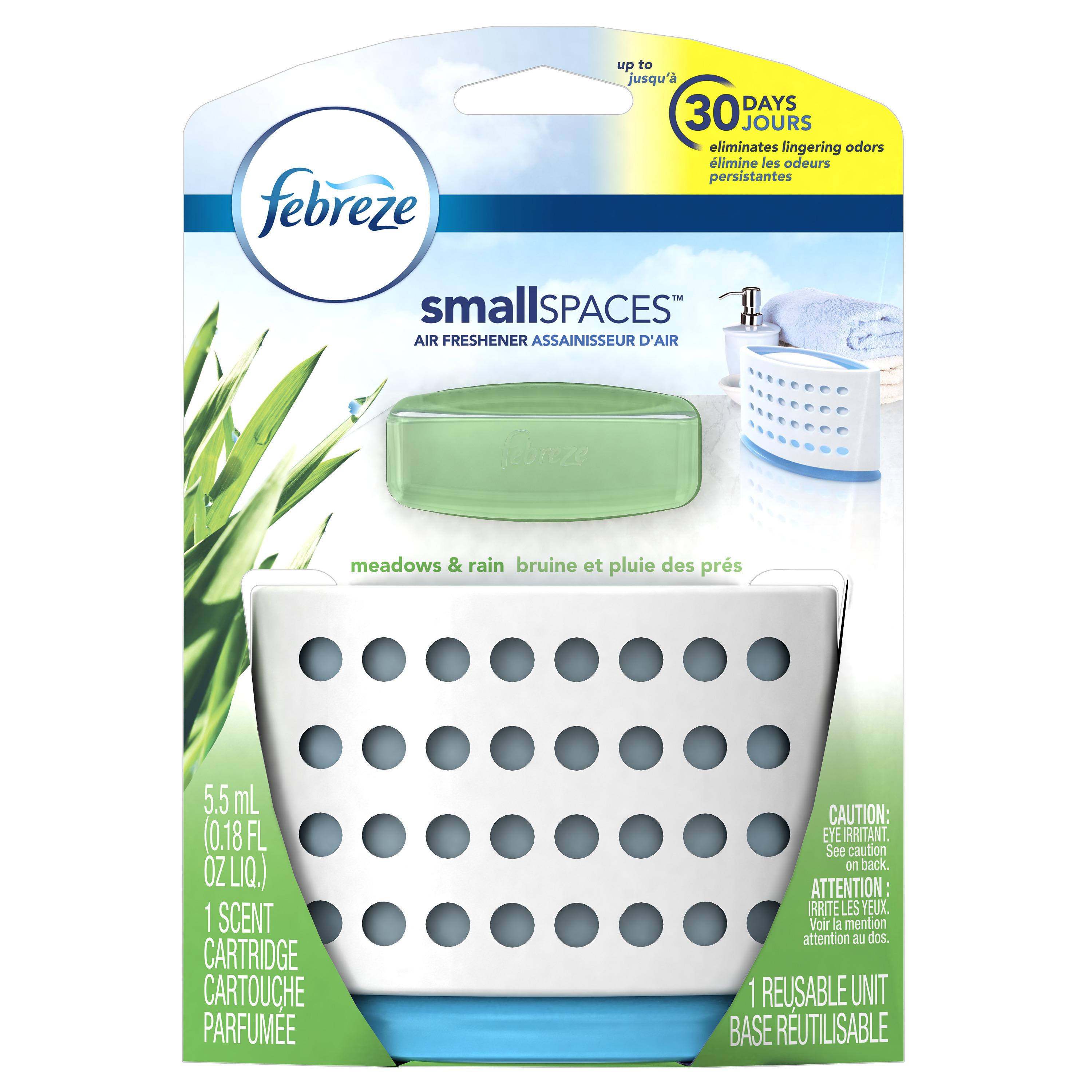 Simply place one on the back of your toilet tank and it will continuously eliminate all of the odors your guests leave behind.
And a few sprays of Febreze Air can be sprayed liberally to ensure continuous freshness throughout the party
Check out Febreze YouTube.