I am excited to be part of a cool blog series called "Guest Post Fun." Jane from Jane's Adventures in Dinner is holding down the fort here today while I get to hang out over at Artsy Chicks Rule. Stop by Nancy's place aka Artsy Chicks Rule (they SO do) and say hello! Now let's get to know Jane's Adventures in Dinner.
Take a gander at some of the gorgeous posts you can find at Jane's:
 Like this recipe for BBQ Strawberry Pizza!

Take it away, Jane:
A couple of  years ago now (gah! where'd the time go) I started to read a lovely blog called "The Bold Abode".  I got to know the author, Gwen and think that she is just aces. She designed my website:
  and is always inspiring, so when she came up with the idea of guesting this spring I was in like Flynn. Oh!  This is me-Jane and these are my adventures.   So what am I all about? I'm a mom to a cutie, little girl.
I'm a wife, teacher, sister, daughter… I'm Canadian, hopefully environmentally conscious and love all the local food that I'm lucky enough to have access to. I trained as a chef about a million years ago and then went back to university to become a teacher. Now I teach by day and food blog by night.  I also recipe develop and menu plan for folks. Hmm…what else? Well, I have a flavour of the month on my blog and June is…
    I like to have muffins on Mondays
I have a rocky relationship with Tuesdays but we're trying to be friends through a series of quick dinners.
Fridays are my best friend and I make a treat to celebrate it each week.
and I celebrate happiness on Saturdays
I've a fun newsletter with EVEN more treats in it that you have come to you once a month.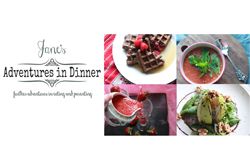 AND I help to organize the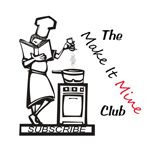 which is SUPER FUN and you should join as soon as possible.  
Our next challenge is pink lemonade on June 19th.
Life is VERY good and my little piece of blogland helps to remind me how much fun there is to be had. Thanks so much for coming along for the ride.
Thanks so much for stopping by, Jane. It was wonderful to get to know you better! Your recipes and photography are beautiful.
Join me next week for another installment of Guest Post Fun.