Hi All! It's Bev here with this week's Pinterest Feature Friday! This week our special Feature is the adorable Angela from Handmade in the Heartland!
Angela has 51 Boards and 4753 Pins. Let's dive in and check out some of those boards! If you are planning on throwing a party soon – you will want to check out Angela's Hostess with the Mostess Board! There are so many great ideas here!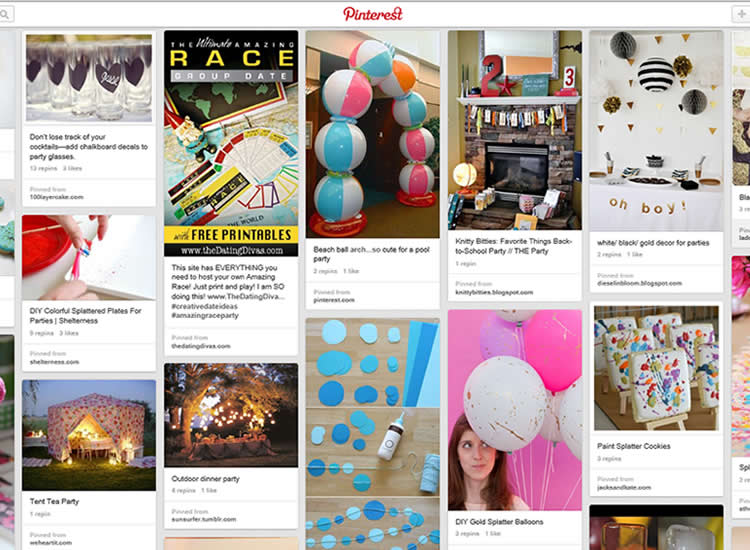 I love this – Angela has a Food I Have Tried and Liked board! I always end up wondering if a recipe tastes as good as it looks – she does all the guess-work for us!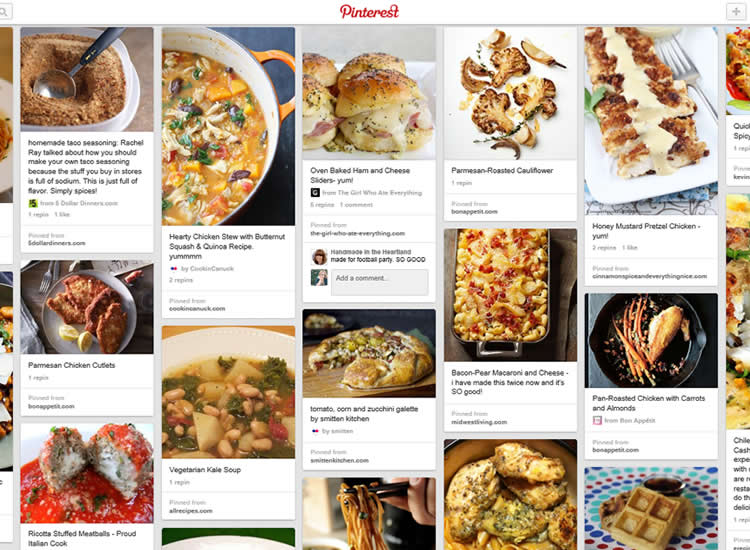 There is so much inspiration in her Fall Fun! Board for this time of year! I'm dying over those dipped rice krispy treats!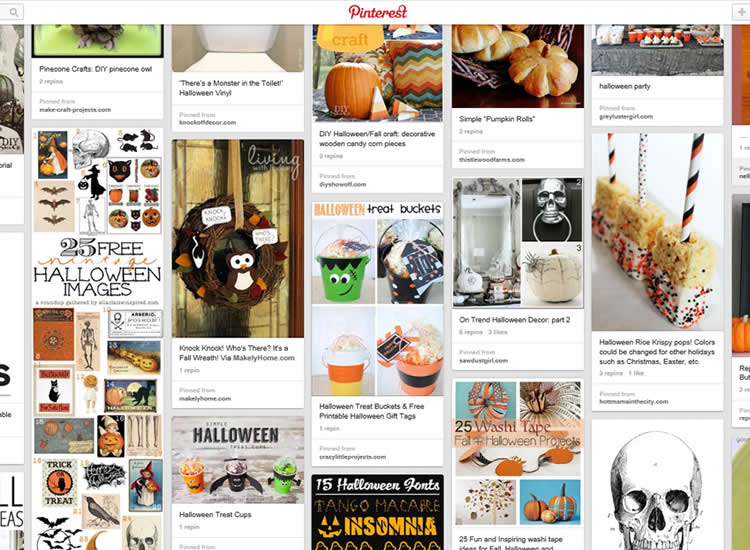 Let's check out some pins! This sweet little Candy Corn snack looks so yummy!
Pinned by Angela from Family Fresh Meals Thanksgiving is just around the corner and it's not too early to start crafting!
I love this giant Be Grateful Artwork – so simple but pretty.
Pinned by Angela from Infarrantly Creative These Pompom Bookmarks are so stinking adorable! They would make great stocking stuffers too!
Pinned by Angela from Design Mom Eeek! How adorable is this printable Chalkboard Bunting! I need to have a party.
Pinned by Angela from Simply Klassic Home This is one of Angela's Recipes! How yummy do these Mini Banana Cream Pies look?! I am all about the tiny desserts. You can eat more that way!
Pinned by Angela from Handmade in the Heartland Here's another great gift idea! These little socks and cute label are such quick and easy presents!
Pinned by Angela from Taylored Expressions This Fall Dining Room display is so pretty! I love the neutral colors and that wall art is gorgeous!
Pinned by Angela from Liz Marie Blog Wow Angela! You've got some great finds there! Thanks so much for linking up to the Pinterest Master List – we'd love for you to grab a featured button!
Maybe you'll be our next feature!