Hello Pinterest fans! Itís time for another week of fun Pinterest finds, brought to you by your hosts, brought to you by your hosts Michele from The Scrap Shoppe, Malia fromYesterday on Tuesday, Kara from Mine for the Making, and me ñ Bev from Flamingo Toes!
This week our special feature is Jami from What the Graham!
Jami has 89 boards and 16.2k pins – so let's dive right in!
I had to start off with Jami's Summer Time Board! There are so many cute activities here!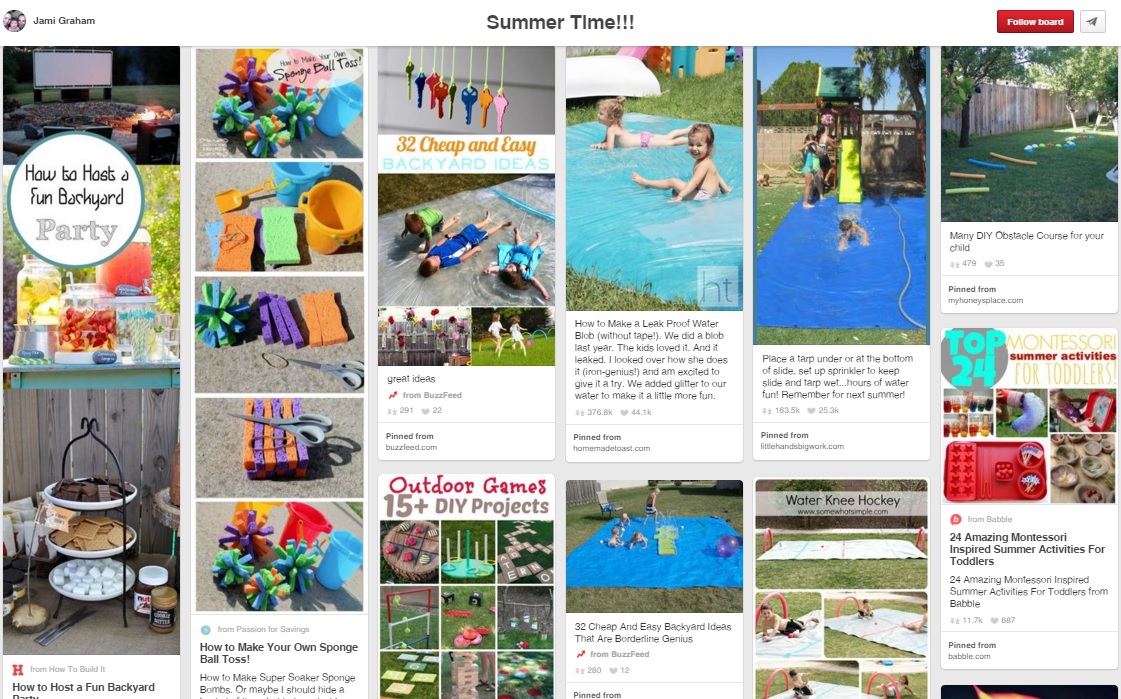 I had a great time looking through Jami's DIY: Furniture board – there are some really pretty pieces here!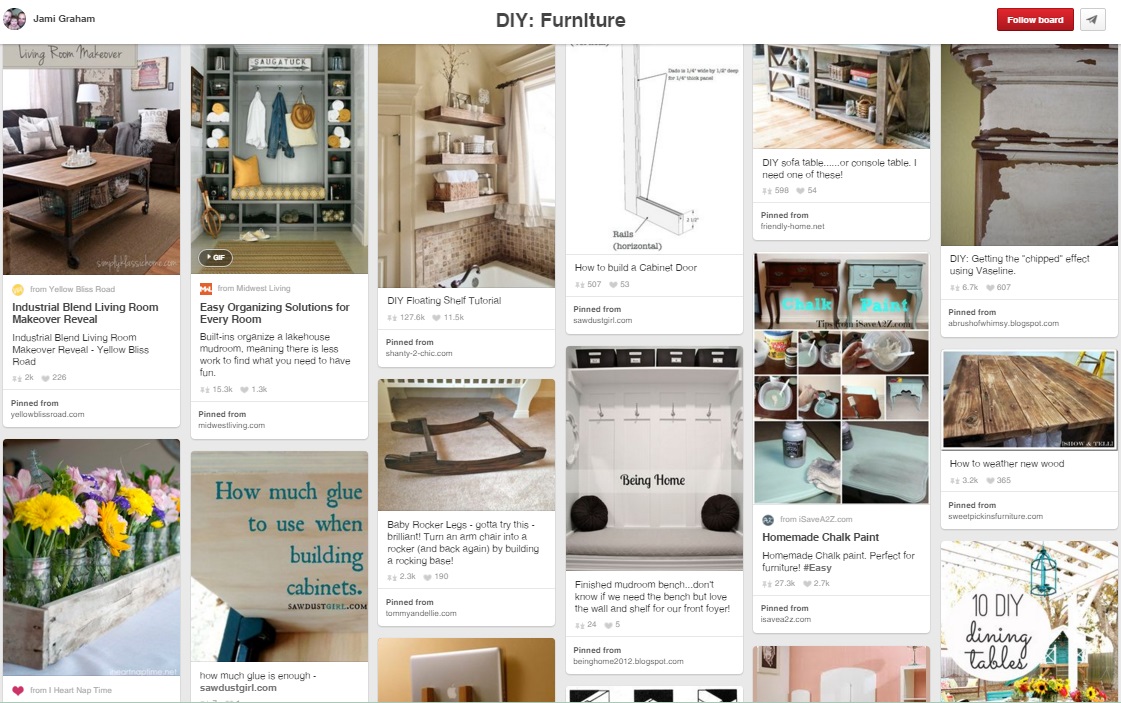 This DIY: Outside board is perfect for this time of year – I really want to freshen up my outdoor furniture and planters!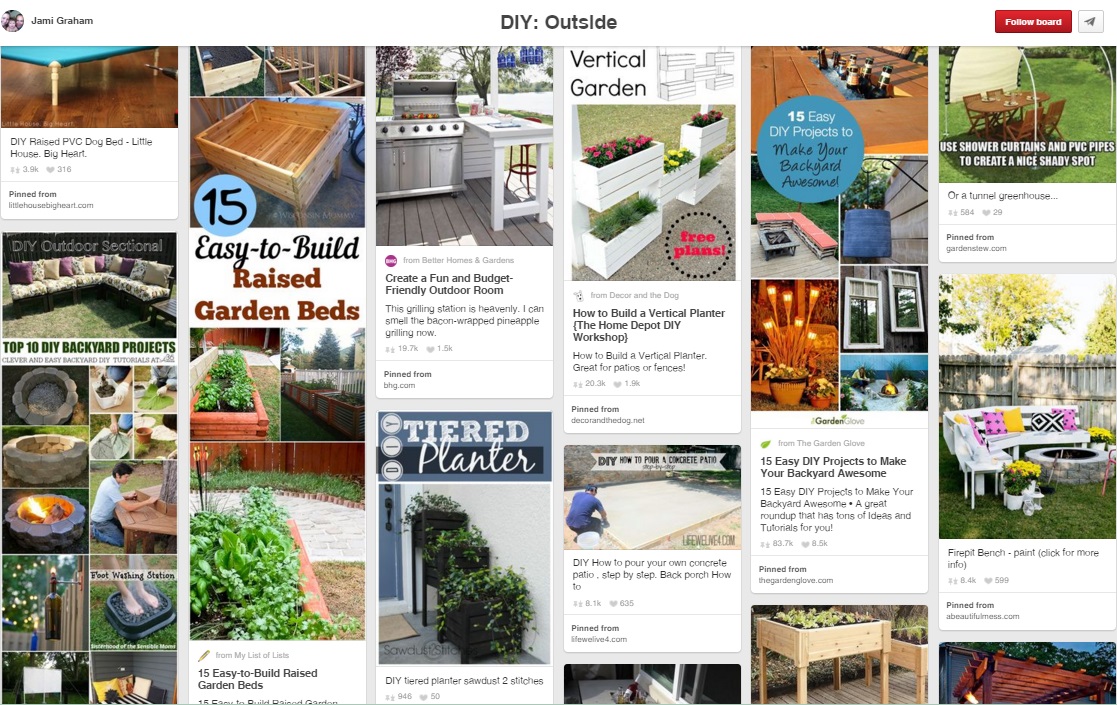 Another area that always seems to need help is my pantry. There are so many great †photos on Jami's Inspiration and Ideas: Pantry board. I'm itching to start redoing my shelves!
Let's check out some pins!
Ok this DIY Window Seat is ahhhhmazing! It looks so cozy – I could hang out here all day! Pinned from Alisa Burke.
This Outdoor Playhouse looks pretty easy to build and so much fun! Pinned from Handmade Charlotte.
These flower pot servers are†such a cute idea for a garden party or barbecue! Pinned from Real Simple
I love this top knockoff! It would be cute in a short sleeve version for summer too! Pinned from I Heart Naptime.
These little Embroidery Hoop Bags are so cute! Pinned from Always a Project.
Isn't this creative?? It's a hamper made from old screens! Pinned from Rustic Crafts.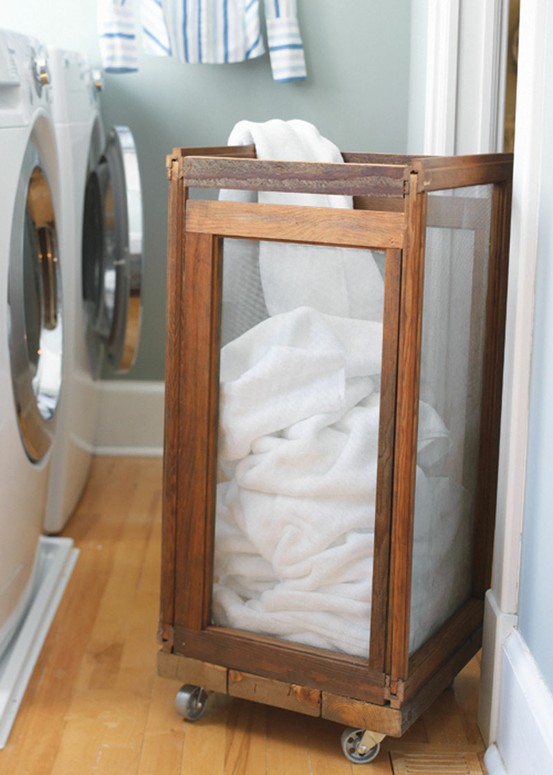 Thanks so much for linking up to the Pinterest Master List Jami! Your boards and pins were so fun to look through!
Have you linked up to the Pinterest Master List? You could be our next feature!