Hi All… Bev here with this week's Pinterest Feature Friday!
Our special Halloween Feature this week is Emily from The Toasted Coconut!
Emily has 51 Boards and 3740 Pins – but today we're just focusing on her Halloween Board!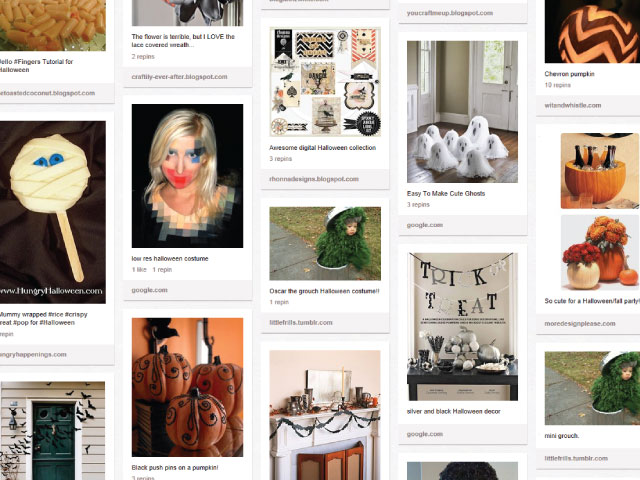 There are some super darling Halloween pins on Emily's board – make sure you head over and follow her to keep up on them all!
But she's got some great Pumpkin inspiration on the board and so I thought it'd be fun to focus on those this week!
I am loving this Pumpkin Minion!! This would be so fun and pretty easy to do!

Pinned by Emily from Deviant Art
This Chevron Pumpkin is amazing!! I love the way the light shines through it!
Pinned by Emily from Wit and Whistle
These Book Page Pumpkins by our own Michele from the Scrap Shoppe are so cute! The way she's framed them sets them off perfectly!

Pinned by Emily from The Scrap Shoppe
I love these quick and easy Polka Dot pumpkins!! You could do some really fun color combinations with these. Oooh – maybe ombre?
These cute Monogrammed Pumpkins would be quick and easy too! You could spell out something or just do your family's initials!

Pinned by Emily from Simply Kierste
Here's a great tip for Preserving your Pumpkin from HGTV!
Thanks Emily for rounding up all the Pumpkin Inspiration!!
Feel free to snag a Featured Button!
Have you joined the Pinterest Master List yet? We would love to have you!
And, who knows, maybe you will be our next feature!