Free Vintage Mother's Day Party Printables
Celebrate Mom in style with this set of free Vintage Mother's Day Party Printables! This collection was created with love by Free Pretty Things for You for Yesterday on Tuesday… and for all of you! I'm a big fan of Keren's, the creator of FPTFY. Everything she does is lovely! Look at these gorgeous pieces:
What's Included in this Collection:
A Mother's Day Banner (with ♥'s and x's)
2″ Party Circles
Gift Tags
Party Invites
Place Cards
Straw Flags
Pennant Flags
Printable Art (below)
Mother's Day Party Printables Gift Idea
The possibilities are endless! Here's a sweet and simple Mother's Day gift idea that I recently created with this collection:
Something that I really love about this set is how versatile it is. The only element that says "Mother's Day" is the printable art.
In addition to Mother's Day, you could use this collection for a Garden Party, Birthday Celebration, Baby Shower Gathering, or any kind of spring or summer themed soiree. You could also use it for a May Day or a vintage-themed party.
 Download the Mother's Day Party Printables
1.  Click this link: Mother's Day Party Printables 2013 to find the free set
2. Select item you wish to print
3. Click on "Actions" in the upper left hand corner
4. Scroll down to "View All Sizes"
5. Click "Download the large size of this photo"
6. Save to your computer
That's it…  easy-peasy!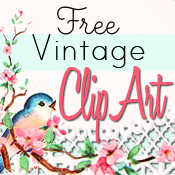 You can find many more freebie images and craft ideas at Free Pretty Things for You.
Find more beautiful images perfect for your projects at the Pretty Things for You Etsy shop. 
 Happy Mother's Day!
Monday: https://www.brassyapple.blogspot.gr/, https://sewcando.blogspot.com/,
https://www.creatingreallyawesomefreethings.com/, https://www.craftskeepmesane.blogspot.com/,
https://sumossweetstuff.blogspot.com/, https://craftomaniac.blogspot.com/,
https://cupcakesandcrinoline.com, https://jojoandeloise.com/2013/03/
Tuesday: https://carolynshomework.blogspot.com/, https://funkypolkadotgiraffe.blogspot.com/,
https://www.sugarbeecrafts.com/, https://todayscreativeblog.net/
Wednesday: https://www.freeprettythingsforyou.com/, https://printabelle.com/, 
https://somedaycrafts.blogspot.com/,
 https://gingersnapcrafts.blogspot.com/, https://southernlovely.blogspot.com/,
Thursday:  https://www.yesterdayontuesday.com/, https://answerischocolate.blogspot.com/,
https://www.theshabbychiccottage.net/, https://www.houseofhepworths.com/,
Friday: https://www.504main.com/, https://romantichome.blogspot.com/,
https://tidymom.net/, https://www.shakentogetherlife.com/, https://joyfulstamper.blogspot.com/,
https://anightowlblog.com/, https://designdininganddiapers.com/,
Saturday: https://www.itsoverflowing.com/, https://thirtyhandmadedays.com/,
https://tatertotsandjello.blogspot.com/, https://www.bedifferentactnormal.com/