Hello all! Bev here with this week's Pinterest Feature Friday! If you are new to our weekly PFF posts, Michele, Malia and I take turns every week highlighting a feature from the Pinterest Master List! This week's feature is one of my good friends and someone who I just adore – Tauni from the Snap Conference!
Tauni has 85 boards and 2695 pins! Let's take a look at a few of those boards! This Winter Decor Ideas Board of Tauni's has a lot of pretty inspiration for this time of year!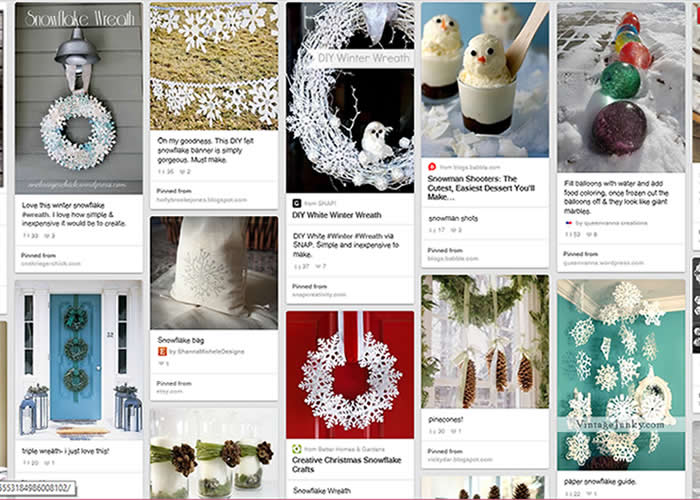 It's not too early to start thinking about New Year's parties! This New Year's Eve Party Ideas board has such great ideas!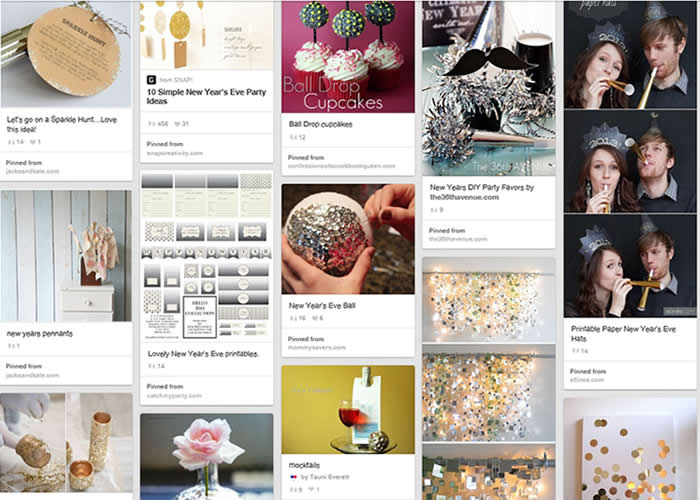 This Calendar Board is perfect for next month – I love all the really cute ideas for new calendars!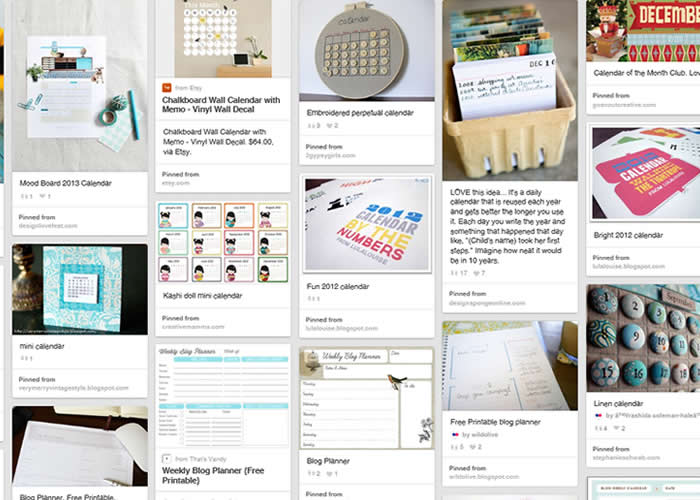 Let's dive in and take a look at some pins! I love these spindle ornaments! The colors are so pretty!
Pinned by Tauni from LollyJane.com
I'm not an expert at frosting things, but these Stacked Cookies look super easy to do and so festive!
Pinned by Tauni from Big Bears Wife
I love this Santa print – it's so sweet and would make a fast and easy decoration!
Pinned by Tauni from Less Cake More Frosting
This tree garland is super cute! You could do a colorful version – or all white – or even gold and silver!
Kind of dying over how awesome this no sew ruffled burlap tree skirt is!! It would totally be worth all the sneezing you'd do while making it.
Pinned by Tauni from The Johnston's
This Gift Bag printable is such a great idea! It would be so fun to make up some for neighbor or teacher gifts.
Pinned by Tauni from 30 Handmade Days
If you're going to a cookie exchange this year, these little printables and treat bags are just what you need!
Pinned by Tauni from The Hostess Blog
Ok seriously? Every single image on Tauni's boards is just gorgeous! Make sure you head over and follow her so you can see all the inspiration she pins! Tauni, thanks for linking up to the Pinterest Master List! Here's a featured button for you!
Have you joined the Pinterest Master List yet? Who knows you could be our next feature!