Hi All!! Happy Friday! Bev here with this week's Pinterest Feature Friday. I just love getting together with my co-hosts Malia and Michele and bringing you fun Pinterest goodies every week! This week our special featured pinner is Vanessa from Tried and True!
Vanessa has 135 boards and 10,273 pins – so let's get started!! I loved looking through Vanessa's Tried & True Original Projects board. These are all of her blog projects and they are fantastic!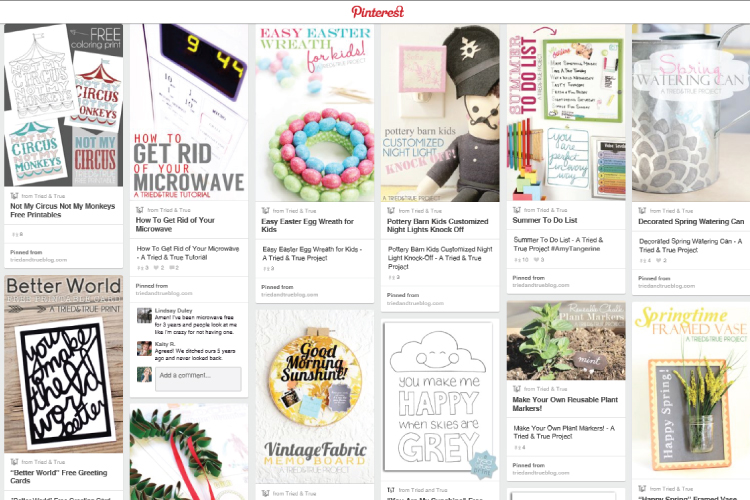 I fell in love with Vanessa's Fiber board. Eek! All the cute crochet and knitting projects!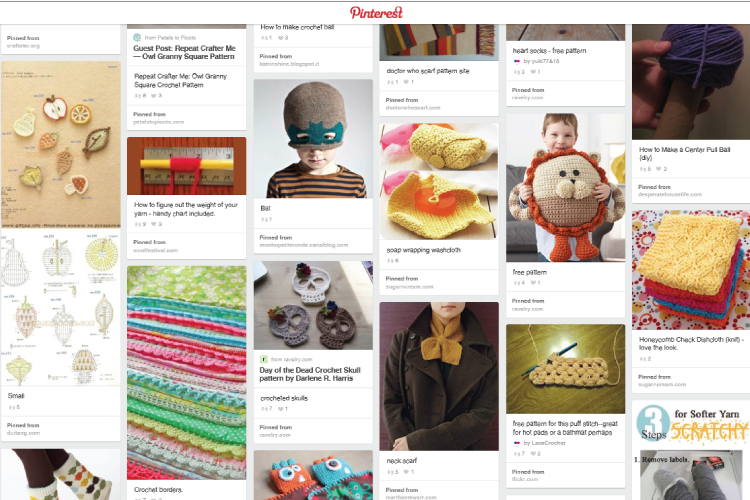 There are so many great ideas on Vanessa's Parties Board. Doesn't that huge S'mores party look so fun?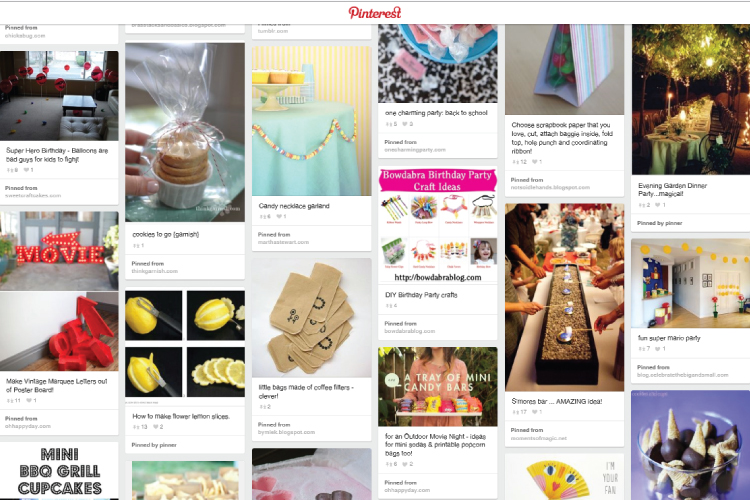 Onto the Pins!! I am so in love with this Spring Flower Vase! The type letters, the tiny vases, it's all perfect! Pinned from Vanessa's blog, Tried and True!
This idea of taking an old book and filling it with cards or photos is so great! I think I'd want a whole shelf of these. Pinned from Two Peas in a Bucket.
This DIY Urban Jungle Bag is amazing. I can't believe it's a free pattern! Pinned from Sew Sweetness.
These Easter Bunny ears are adorable!! They look really easy to make too! Pinned from Country Living.
This Skinny Pincushion is such a great idea! I am pretty sure I need that sewing machine too. Pinned from Green Bee Design.
Oh gosh these little Stuffed Foxes are super cute! They would be cute in an Easter Basket, or just for fun! Pinned from the Snap! blog.
I really love this Beaded Leather Bracelet – it is so summery! Pinned from Crafts Unleashed.
Thanks so much for linking up Vanessa! Feel free to grab a Featured Button!