Hello Pinterest Friends!!
Bev here with this week's PFF! Along with my co-hosts, Michele, Malia and Kara, we just love featuring you and all your favorite pins, boards and projects!
This week our special feature is the adorable Carissa from Carissa Miss!
Carissa has 86 Boards and 10,729 Pins for us to browse through – so let's get started!!
I had to start off with Carissa's Back to School Board – there are so many cute pins here for this time of year!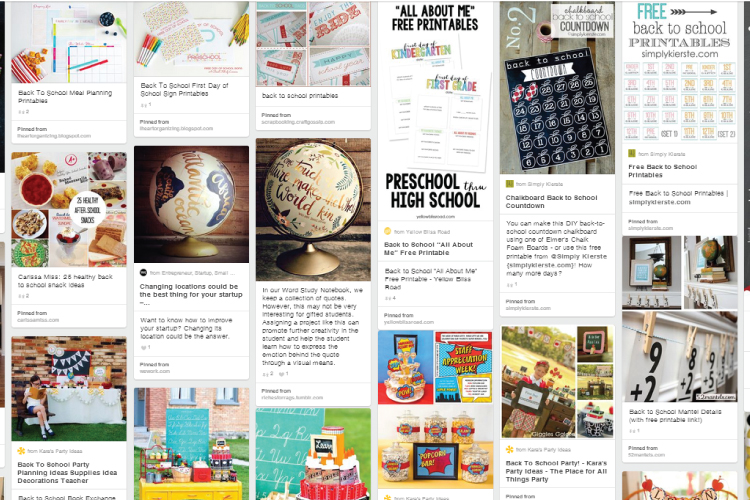 I had so much fun looking through Carissa's Art Ideas board! I love how creative everything here is.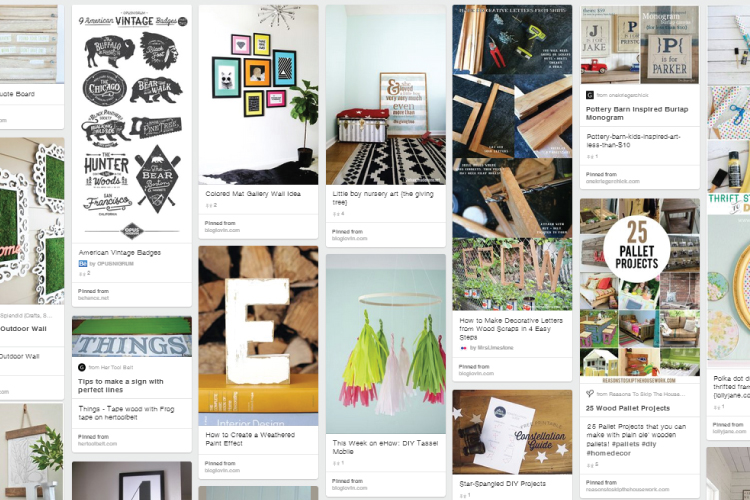 I am repinning up a storm from Carissa's Gifts board – I am always looking for fun DIY gift ideas!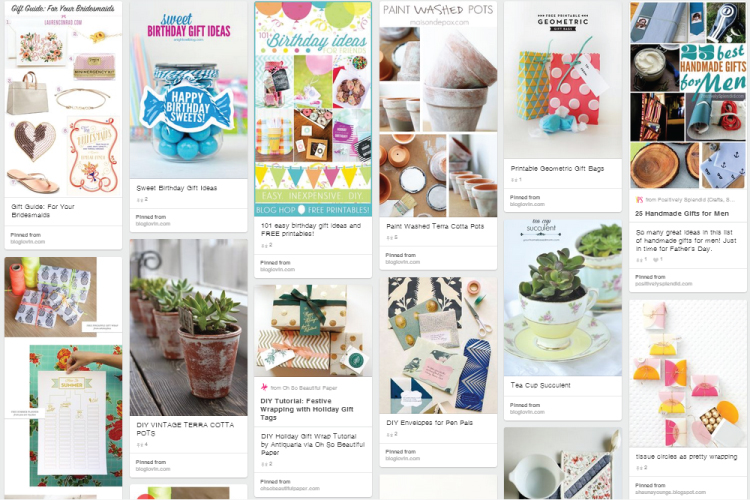 So let's find some new pins!
I am so in love with this Planter Box Picture Frame pinned from Liz Marie Blog. I mean seriously – the artwork, the stripes, it's all so fabulous.
You know I'm all about pom poms so I just love the whimsy of this Summer Pom Pom throw†pinned from Sugar and Cloth!
Um seriously with this DIY Stitched Geometric Feather Art pinned from Pitter and Glink! I am dying over the colors, the combination of thread and ink is so fabulous.
I just adore the idea of covering a bit of wall with a fabulous piece of fabric – like this project pinned from Young House Love. It adds so much fun and color to the area!
I love the colors and simplicity of this Summer Wood Banner pined from The Crafted Sparrow. It would be such a pretty addition to any space!
These adorable Gold Foil planters pinned from Nest of Posies are still one of my favorite projects – I just love how fun the sayings are and the touch of gold is fabulous!
This Faux Gold Deer pinned from Little Miss Momma is so super fun and I love that bright frame around it! I need to hunt up a paper mache deer!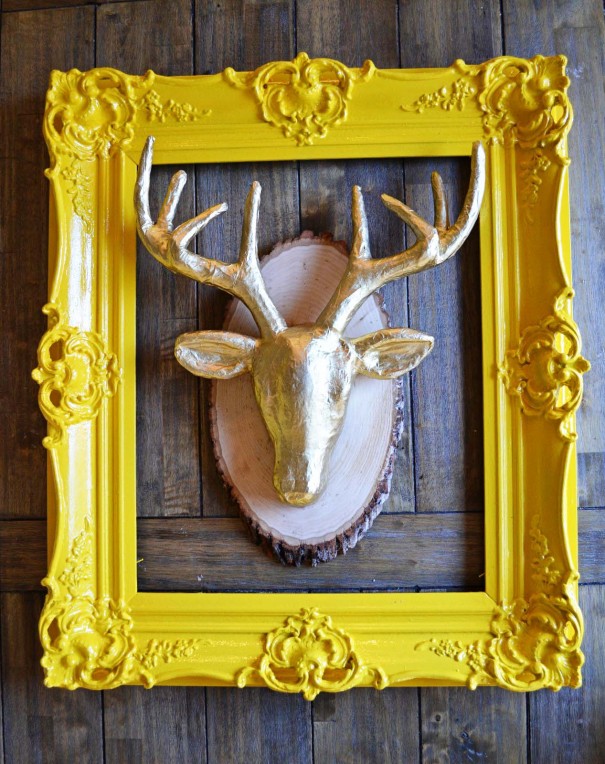 Wow Carissa, I had so much fun looking through your boards – thanks for linking up to the Pinterest Master List!!
Have you joined the†Pinterest Master List? Who knows, you would be our next feature!